WEXPO Blacktown - September 5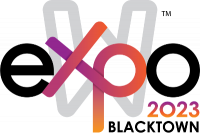 The original WEXPO event held in the centre of Western Sydney, Blacktown with a full day of workshops, forums, entertainment and special guest speakers. WEXPO Blacktown features two unique round table sessions where hand-picked guests experience presentations on Workplace Health and Community Infrastructure. Guests submit their feedback to the presentations which is formulated into formal summary documents by Australian Catholic University Blacktown. Findings of the forums are presented at a special presentation at Parliament house. WEXPO charity partner is the Better Foundation. The Blacktown News, Western Sydney Express and SWR 999 FM are the official media partners. WEXPO Blacktown 2022 attracted close to 1,000 people to the venue and generated a media reach exceeding 500,000. This year's event will feature entrainment in the Diamond Room and a special guest lunch speaker. "WEXPO is an opportunity for the Workers Lifestyle Group to proudly host and gateway access for people to participate in a large-scale event that showcases the diverse powerhouse Western Sydney economy," said Worker's Club CEO, Stewart said.
EXHIBITOR ENQUIRES CLICK HERE |  EVENT DETAILS CLICK HERE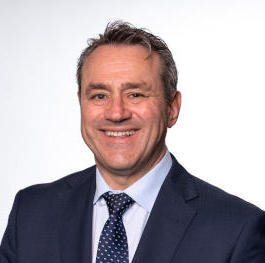 Steve Kamper
Connecting Multi Culturalism and Business
Steve Kamper is NSW Minister for Small Business, Minister for Lands and Property, Minister for Multiculturalism and Minister for Sport. Steve ran a successful accounting firm and raised a family of five with his wife, Magda. He is a former President of Sydney Olympic Football Club. Steve was sworn in as a Minister in the NSW Minns Labor Government on April 5, 2023.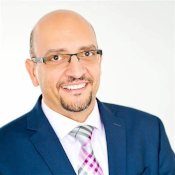 Farid Zaki
Recipe for Sales and Marketing Success
What is sales and marketing success and how do we achieve it? In this entertaining presentation by respected MD of Western Sydney based ATP Accountants Farid helps clients understand the principles of sales and marketing success from the perspective of business growth. Farid is a highly networked professional with memberships across multiple business chambers.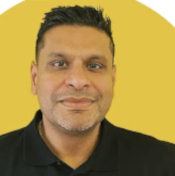 Emmanuel Martin
Creating Meaningful Transformation
Attention all thinkers! Emmanuel Martin taps into his executive experience in the corporate sector and running BREED Australia to guide his audience through the steps and processes to create meaningful transformation in small and medium sized enterprises. Using case studies and real-life examples he will demonstrate the fundamentals of successful change.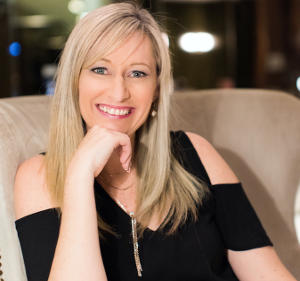 Lee Ussher
Creating Attraction Marketing
Australia's only authorised Grow with Google trainer guides her audience through techniques and strategies to maximise attraction marketing. Focussing on digital media and building audiences, Lee calls upon her vast experience as a teacher, mentor, and business founder to share practical techniques that will have an immediate positive affect on your business's digital attraction.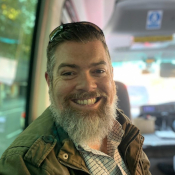 Tom Dawkins
Introducing Social Enterprise: what it is, why it matters, how to get involved
There's a lot of excitement about using businesses that "do good", but also a lot of confusion. This session, led by ACU Co-Lab member Tom Dawkins, will cut through the jargon and address what's really going on. Tom will explain what a makes a business a social enterprise, explore the trends that are driving the growth of social enterprise and reveal some of the opportunities to get involved.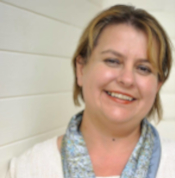 Katherine Hawes
Law for Non-Lawyers
The principal at Digital Age Lawyers focuses on making legal information meaningful and actionable for small businesspeople and individuals. In this engaging session Katherine will lead her audience through key principles for creative solutions to everyday problems and discuss insights to common issues including social media, contracts and property.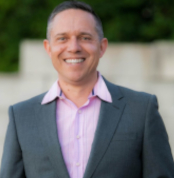 Marcus Whelan
Succeed: Barriers to Authentic Success
Revolutionise the way you think about yourself, your personal and business life to become and be more authentically YOU and experience true success. Becoming and being your authentic self in all areas of your life; how to reframe your meaning of success, balance your beliefs, set goals aligned with YOUR values, taking meaningful actions to live your personal and business life authentically and thus have a better life experience NOW.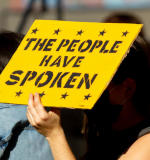 Community Leader's Forum
Rise of Community Juries
The people of Western Sydney have spoken! As part of a drive to understand the well-informed views of the people of Western Sydney, WentWest is running two citizen juries (Community Panels) in Western Sydney asking the question: "Should we, the people of Western Sydney, continue to invest in the health system in the same way as we have in the past?" This forum promises to deliver never before revealed insights from Western Sydney's inaugural community jury program addressing issues that affect us all.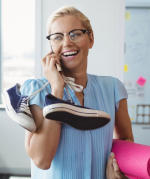 Community Leader's Forum
Supporting optimal wellbeing at work
A healthy and happy workforce is good  for business. Yet, our fast-paced lifestyles and the environments we live, work and play in can make it challenging for people to make healthy choices. This forum unpacks insights into how businesses can make healthy choices the EASY CHOICES. Expert panelists and business leaders will share their experiences and discuss challenges and aspirations to create healthy workplaces. Session includes a case study from the Workers Lifestyle Group.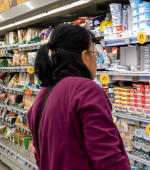 Community Leader's Forum
Cost of Living - How to respond
This important forum addresses the cost of living pressures that so many of us are experiencing. With an almost 7% inflation rate, essential things like food, electricity and housing are becoming high price items – individually and collectively we need to explore options and address the growing inequality that cost of living is causing in our society. With four specialist guest speakers, this session will promise insights, solutions, and recommendations to government on how to take the crisis out of cost of living.
We are no longer accepting registration for this event